Lilian Saseras is a professional rugby player who is being supported by the association Collectif Sports to develop his future retraining prospects. As a partner of the association since 2019, we opened our doors to Lilian so that he could gain some work experience at Davidson.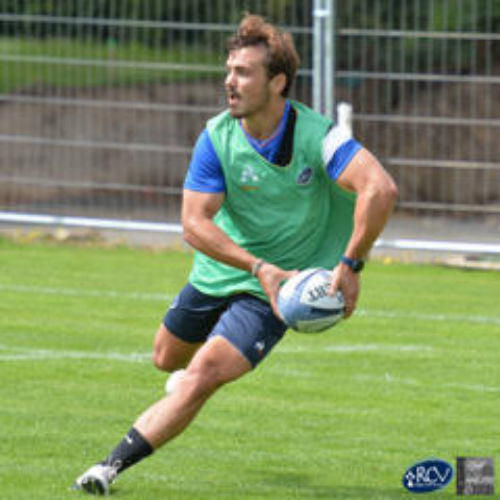 From professional rugby to consulting?
We look back on Lilian's career: from being a scrum-half at RC Vannes to his experience with Collectif Sports.
I started playing rugby at the age of six, when I joined Bourgoin-Jallieu (CSBJ), a club steeped in history. At the age of 16, my career took off when I went to play in the youth category for FC Grenoble Rugby club. After 10 years, a hundred or so games and a succession of relegations and promotions in the first division, I finally left Grenoble for a new adventure with Vannes, where I still play professionally.
Keen to reconcile my academic life with my sporting career as soon as I passed my Baccalaureate, I started a "grande école" preparatory course (CPGE), studying economics and science (ECS), in order to sit the entrance exam to get into a business school. It was also at the end of my first year when I was admitted to the training centre. I then decided to continue my studies at a pace that was adapted to my life as a professional sportsman by taking a university technical degree (DUT) in business and administration management and, subsequently, by attending a School of Management to study for a post-graduate diploma in management, a grande école course, from which I graduated in 2019. I rounded off my education in 2021 with a vocational certificate in "Performance management and data".
Why did you turn to the association Collectif Sports?
I always wanted to have the best possible sporting career, but I also wanted to make my second working life an equally motivating experience. I joined the association recently, during the pandemic, with the aim of making this project more tangible. I was put in touch with Véronique Barré, Director of Collectif Sports, who suggested I join the support programme. It was in this context that I benefited from work experience at Davidson to learn about the role of a business engineer. I discovered that it was a diverse occupation, in terms of the challenging nature of prospecting, the educational side of providing support to the teams as well as the analytical side of the recruitment sessions.
The internship with Eric, and all of these encounters, let me better define my plans. It was instructive, demanding and motivating, and the subjects covered in Davidson's area of expertise leave plenty of room for curiosity and learning.
I completed the internship with confidence in my retraining plans, even though sport still has a lot to give me. It has always been important for me to think ahead about my retraining, a step that is part and parcel of a rugby player's career. Support from Collectif Sports and its partners lets me shape my future.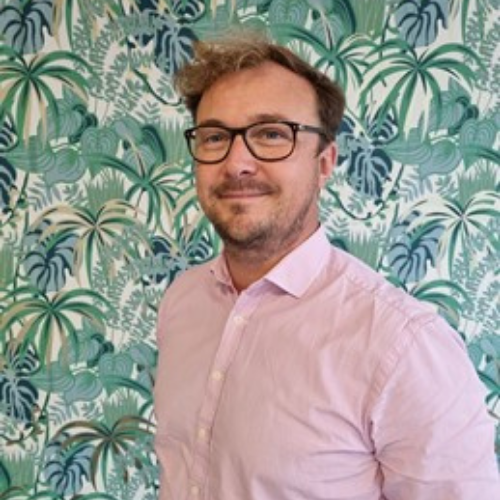 Davidson, a Collectif Sports partner
Why are we involved in the retraining of professional sportsmen and women?
We put this question to Eric Jean-Jean, Associate Director, Davidson Consulting.
Davidson is a long-standing partner of the Sport Compétences programme, which has been run by Collectif Sports for four years. This initiative highlights the professional qualities and values that top sportsmen and women develop at a very early stage in and throughout their careers, and of which they are not always fully aware.
We are convinced that these strengths benefit companies. From another point of view, the partnership with Collectif Sports also enables us to broaden our view of recruitment. We need to assess the technical and human skills of the candidates we meet, but also their ability to develop and their level of motivation to work with us over time. These exchanges force us to take a new look at all applications, to listen and to be imaginative to better foresee the future of the company with "extraordinary" profiles who are keen to train in new environments in order to learn and unlearn.
More specifically, our partnership with Collectif Sports comprises many different aspects. We sponsor sportsmen and women who are retraining to support them. As coaches, we accompany the candidates at every stage, from the creation of their project file, the review and development of required skills, up to the final presentation to obtain the certificates of the Sports Compétences programme, of which we are also jury members.
As with Lilian, we welcome sportsmen so that they can gain work experience (from one to three days) and discover the world of business. They learn about our different occupations, the way we work and the culture of DAV' through discussions and coaching. In the future, we would like to go further by turning this experience into one-day-per-week internships. Since 2018 and the start of our partnership, we have sponsored six sportsmen and women to support them in their careers and we have opened our doors to several interns.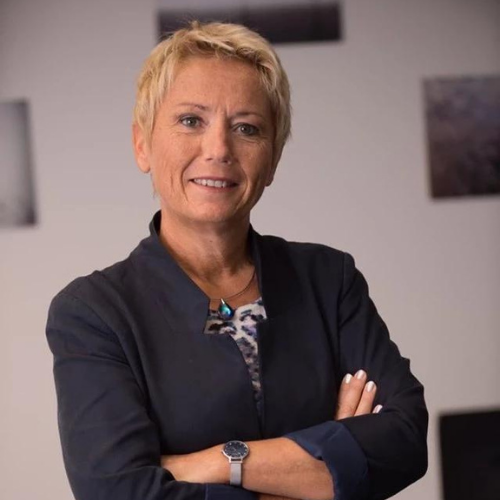 The vocation of Collectif Sports
To find out more about the association, its actions and commitments, we gave the floor to Véronique Barré, Director of Collectif Sports.
Sport and sportsmen are an integral part of society. However, when their career ends, they have to start from scratch to find a new place in the world of work. The vocation of Collectif Sports is to mobilise all those who can help them so that they can complete their retraining by anticipating this new stage in their life.
Collectif Sports assists sportsmen and women by defining their work-related goals and the means to meet them. It also advises companies on the recruitment, integration, management and training of these talented individuals. More generally, we strive to cast a spotlight on the retraining and vocational integration of sportsmen and women.
These unusual profiles often lack specific role models in the business world. Understanding business, its culture, how it operates and its codes is essential if they wish to join a company and flourish. Collectif Sports involves its partners in this acculturation process so that sportsmen can discover new occupations, talk to professionals and understand their practices.
We have created various programmes to make this possible:
o Club Citoyen Collectif Sports : is a scheme dedicated to sports clubs which wish to support their members by anticipating their retraining through the involvement of their ecosystem. It enables clubs to acquire the tools and methods necessary to accompany sportsmen, allowing them to decide on their next project and giving them the means to prepare for it.
o Sport Compétences : is a programme created with FDJ and partner companies to enable sportsmen to identify, appropriate and have recognised the skills they acquire during their sporting career. The support includes work experience in a company and concludes with a presentation to a jury which issues the candidate with a certificate that validates the skills acquired during his or her sporting career.
For Collectif Sports, Davidson is a privileged partner that respects and adapts to the constraints of sportsmen and women and allows them to discover how an agile and human company operates. The programmes are built around their needs and expectations and provide specific and varied lessons.
To find out more about the support given to sportsmen and women for their retraining plans, watch the teaser of the nine-part documentary, «Le sport, des médailles et après ? »