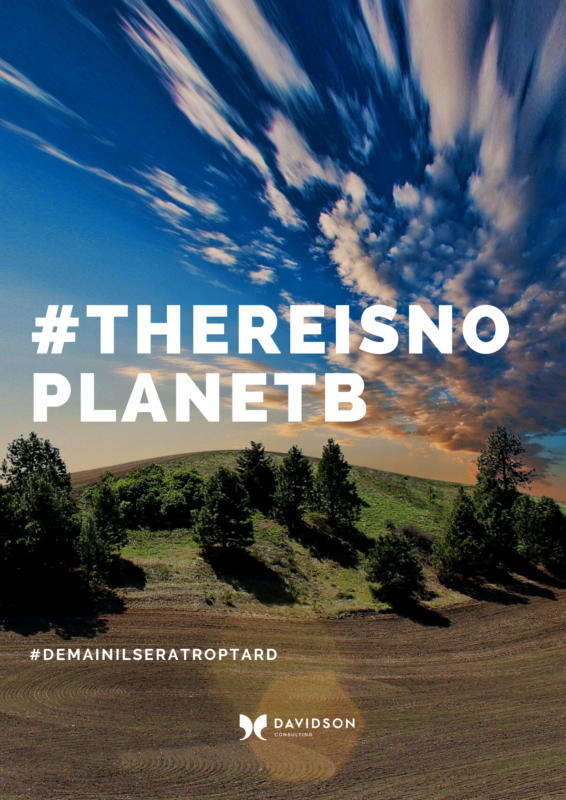 We can support you at every stage of your transition plan:
Raising awareness about global challenges and emphasizing the scale of these challenges in your sector

CERTIFIED B CORP WAY PARTNER «RadicalTransformation»:Managing workshops to reflect on transforming your business model into a regenerative model

Conducting full carbon assessments (three scopes) and/or product/service LCAs

CERTIFIED B CORP WAY PARTNER « Carbon B Radical »: Scoping and implementation of your decarbonisation plan

Implementing eco-design training courses)
Auditing digital impacts (workstations, infrastructure, networks, applications) and implementing Right Tech solutions
Assistance in obtaining accreditation marks or certifications: ISO, B Corp, SBTi
RIGHT TECH
For several years, and even more so since obtaining our B Corp accreditation, we have taken a committed approach to reducing our digital impact. Our Green IT commitments (although the term seems somewhat inappropriate, because we will never be totally green) take various different forms:
Our daily work includes the ability to carry out audits and recommend architectures and methods for reducing the digital impact of infrastructures and codes. In particular:
We support our clients in their efforts to decarbonise and/or reduce their negative externalities (use of scarce resources, water, etc.): implementing measurement tools (carbon footprints and LCAs), setting targets, structuring governance, project management, providing support in obtaining certification;
During the "expression of needs" phase of our projects, we focus on real needs – user stories that are not functional bloat – in line with an MVP (Minimum Viable Product) philosophy. We evaluate functionalities according to their "usefulness/impact (especially energy)" ratio;
We are able to implement and integrate numerous solutions, often OpenSource, to promote digital eco-design. Some of them are the result of our research work with INRIA or of our developments as part of the GreenIT.fr collective, for example:
a )EcoCode: A SonarQube plug-in to check that more than a hundred eco-coding rules are applied correctly within a web and mobile software project (compatible with Java, Python, PhP, JavaScript, CSS and, soon, RUST)
b) Eco-index: A tool to measure the impacts of a website and all its pages (CO2, Water, etc.). Now automated for analysis in DevOps chains
c) Diff-Joules: A tool to calculate the impact of a commit on the overall energy consumption of a programme
d) Davidson Eco Code: A best-practice guide to reduce the impact of software projects (UX/UI, FRONTEND, BACKEND), infrastructures & telecoms
Going beyond our daily work…
and since we apply our best practices to ourselves too, we have also decided to:
Assess all new assignments in terms of their contribution to one or more SDGs;
Immerse our servers in a bath for liquid cooling. With a server heat recovery rate of 96%, we will be able to heat the water used at Davidson's headquarters;
Finance reforestation and agro-ecology projects with our partners, Planète Urgence and Fermes d'avenir, t to obtain carbon sequestration at least equivalent to our annual greenhouse gas emissions + a share of our past emissions;
Stop using the heaviest and most polluting vehicles and move towards an electric or hybrid fleet;
Extend the life of all our digital equipment (particularly by upgrading or repairing it) before guaranteeing it will be reused (via donations to associations) or recycled; this will be achieved via more responsible purchasing (reconditioned or leased equipment);
Raise awareness among all our employees about global challenges (both environmental and social) and offer them training suited to their roles;
Redirect all our investments towards start-ups with an Impact.