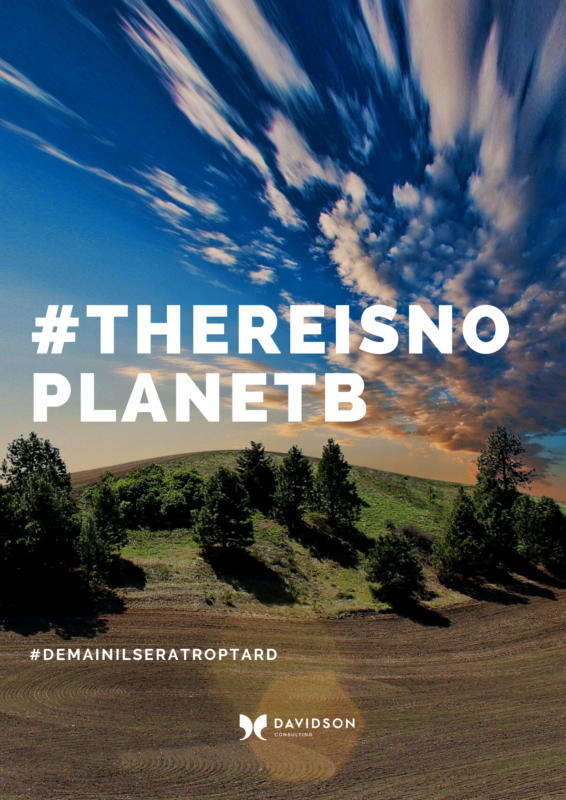 Our Climate Impact Team can support you at every stage of decarbonising your business:
Creating awareness-raising programmes
Facilitating workshops and action plans for implementing regenerative models
Selecting tools or suppliers for conducting carbon assessments and LCAs
Scoping a decarbonisation project to assess the main emission items and employee expectations/obstacles before embarking on a more precise set of measures and action plan
Implementing eco-design training courses
Auditing digital impacts (workstations, infrastructure, networks, applications) and implementing Right Tech solutions
Assistance in obtaining accreditation marks or certifications: ISO, B Corp, SBTi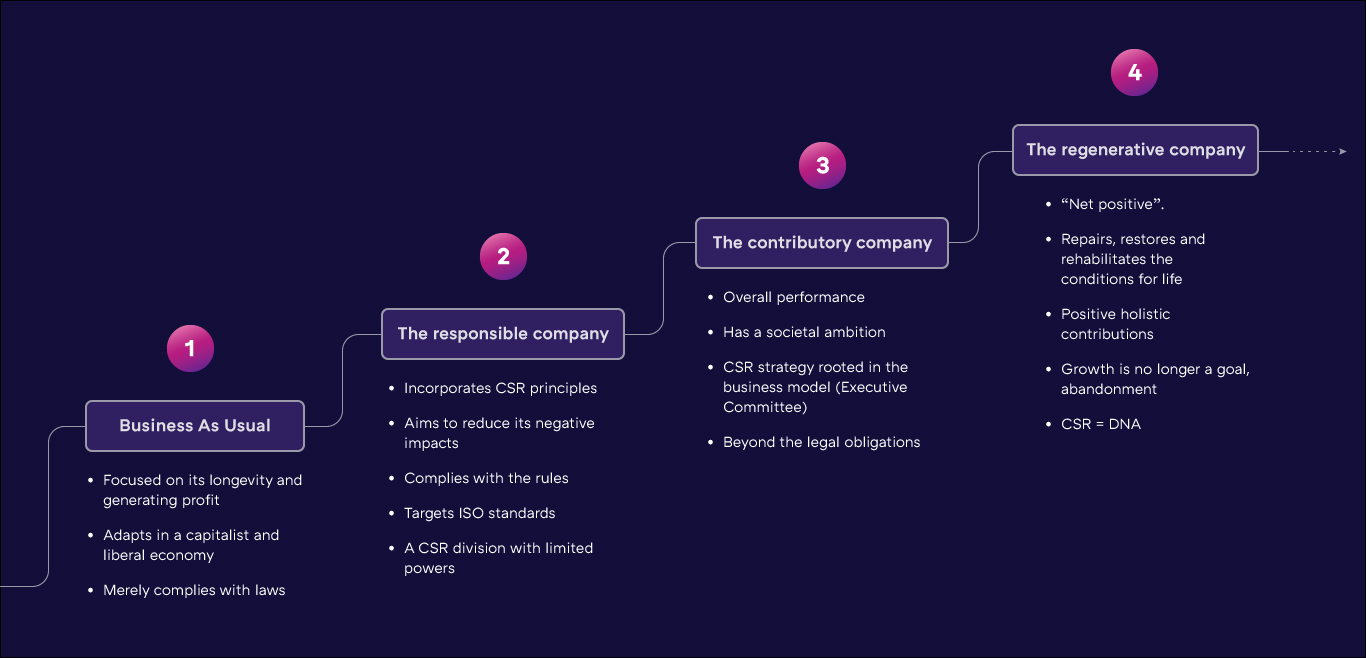 RIGHT TECH
For several years, and even more so since obtaining our B Corp accreditation, we have taken a committed approach to reducing our digital impact. Our Green IT commitments (although the term seems somewhat inappropriate, because we will never be totally green) take various different forms:
Our daily work includes the ability to carry out audits and recommend architectures and methods for reducing the digital impact of infrastructures and codes. In particular:
We support our clients in their efforts to decarbonise and/or reduce their negative externalities (use of scarce resources, water, etc.): implementing measurement tools (carbon footprints and LCAs), setting targets, structuring governance, project management, providing support in obtaining certification;
During the "expression of needs" phase of our projects, we focus on real needs – user stories that are not functional bloat – in line with an MVP (Minimum Viable Product) philosophy. We evaluate functionalities according to their "usefulness/impact (especially energy)" ratio;
We are able to implement and integrate numerous solutions, often OpenSource, to promote digital eco-design. Some of them are the result of our research work with INRIA or of our developments as part of the GreenIT.fr collective, for example:
a )EcoCode: A SonarQube plug-in to check that more than a hundred eco-coding rules are applied correctly within a web and mobile software project (compatible with Java, Python, PhP, JavaScript, CSS and, soon, RUST)
b) Eco-index: A tool to measure the impacts of a website and all its pages (CO2, Water, etc.). Now automated for analysis in DevOps chains
c) Diff-Joules: A tool to calculate the impact of a commit on the overall energy consumption of a programme
d) Davidson Eco Code: A best-practice guide to reduce the impact of software projects (UX/UI, FRONTEND, BACKEND), infrastructures & telecoms
Going beyond our daily work…
and since we apply our key principles to ourselves too, we have decided:
To immerse our servers in a bath for liquid cooling. With a server heat recovery rate of 96%, we will be able to heat the water used at Davidson's headquarters;
To finance the planting of 609,000 trees in Madagascar in 2022, working with our partner Planète Urgence for sequestration equivalent to at least the GHG emissions of the first six years (2005 – 2011) of Davidson Consulting's business;
To stop using the most polluting vehicles and move towards a hybrid or electric fleet;
To extend the life of all our digital equipment (particularly by upgrading or repairing it) before guaranteeing it will be reused (via donations to associations) or recycled; this will be achieved via more responsible purchasing (reconditioned or leased equipment);
To raise awareness of eco-design and regenerative models among all our employees within 12 months;
To redirect all our startup investments towards innovations with an Impact.