Our Shopify web integration training will enable you to develop the theoretical and practical skills needed to become a specialist integrator on this e-commerce platform and its specific features.
Shopify is an intuitive, SaaS-based e-commerce platform that allows individuals and businesses of all sizes to create and run their own online shop. It also allows for extensive customisation, tailored to the needs of each site.
The Shopify integrator plays a key role in the implementation of an e-commerce site on this platform. They can create, modify, customise or enhance the website's design and layout. The Shopify integrator combines technical skills with design and conversion know-how to create a complete e-commerce site based on the design templates. They also ensure that the highest standards of quality and speed are met.
Training objectives :
To understand the specificities of the development of the Shopify platform
Participants :
Front-end developer
Introduction
The Shopify Ecosystem
Shopify in dates and figures
Requirements
Project scope
Documentation
Initial store configuration
Mastering the administrator interface
Getting started with your SHOPIFY project
Management of the product base, management of the customer base
Listing and installation of third-party apps to be implemented
Selection of a theme
Setting up the storefront
Installing the theme
Installation and configuration of applications
Theme customisation (Homepage, collection listing page, collection page, product page, checkout)
Creation of the navigation and footer
Special settings
Domain configuration
Payment method
Delivery mode
Taxes
Transactional emails
Adding sales channels (Google, Facebook…)
Theme development / modification
Editing Shopify code
Shopify liquid language
Shopify code: Understanding page structure
Shopify code : How to use .liquid
Visualization
Logic
Developing a private app
Which language to use?
How to understand APIs?
What types of front and back interactions are possible?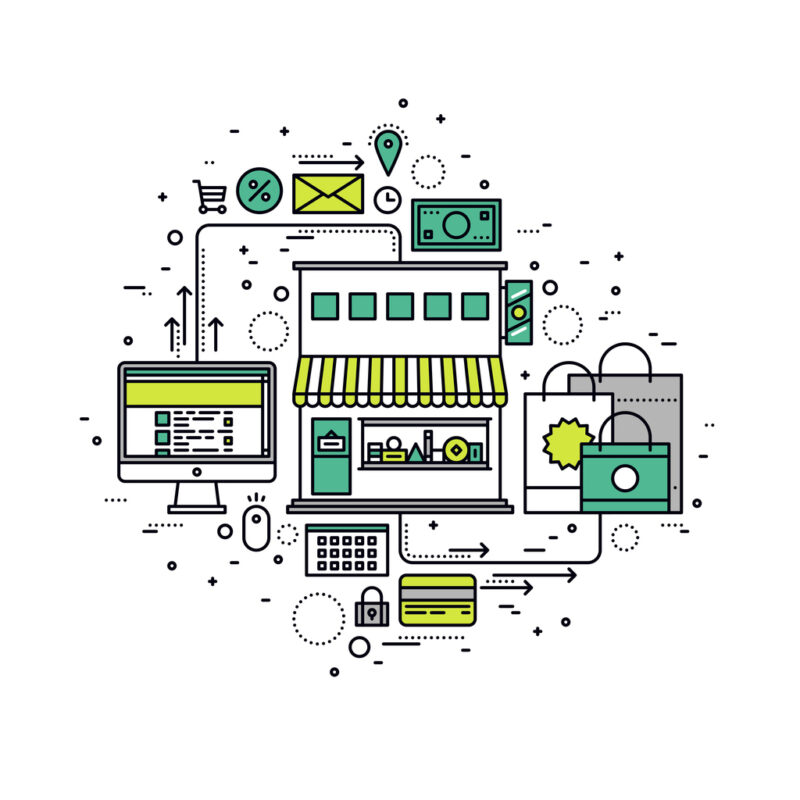 Requirements:
A good knowledge of e-commerce projects, whatever the technology, and at least to have already worked on a shopify project as part of a training course or a real customer project
Pedagogical / supervisory devices:
The trainees have a course support
Evaluation devices :
A final MCQ to assess the skills acquired during the day of the training course. The MCQ is marked and provides precise and detailed answers to all the questions.
Duration :
One day (7 hours)
Modalities :
Single company, face-to-face or distance learning
Prices :
Contact us: institute@davidson.fr