After far too long apart, we finally had the chance to meet again on 18 June for a festive and colourful celebration.
The event was held at Pavillon Gabriel, an iconic Parisian locale just a stone's throw from Elysée Palace.
After two dark and event-free years, we wanted to mark the occasion with a different, offbeat and lively theme: COLOUR BLOCK.
Thanks to everyone for playing along and bringing out their best looks, with impressive colour and shade effects.
Colourful, ethical decorations...with one watchwor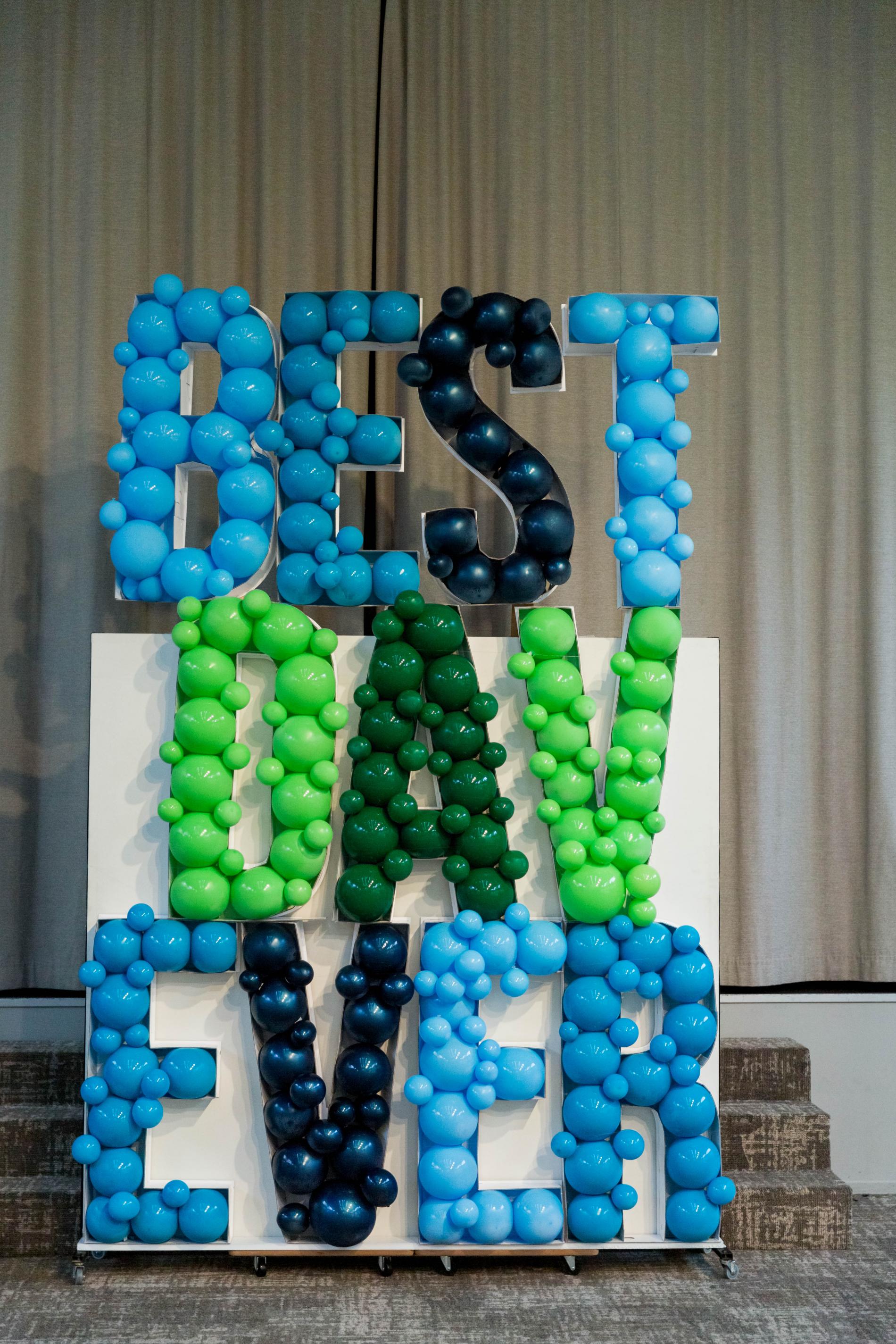 Upon entering the venue, the tone was immediately set with an assortment of colourful ribbons that were striking to behold.
The heat was out in full force, with inflatable balloons, pool floats, and a giant ice block to round out the summer theme.
To keep everything ethical and responsible, we've chosen to donate the decorations to hospitals through the Ludopital association, as well as to children who don't have the chance to go on holiday, and who will be able to take their new pool floats on day-trips to the swimming pool or sea.
The evening included:
A serious (but not too serious) speech by the management team
An appearance by the band Version Originale, which set the dancefloor alight with their amazing covers
A surprise balloon drop on the dance floor
A team of make-up artists to add some sparkle to the event
A ball pool and bouncy castle that offered party-goers the chance to find their inner child again, with souvenir photos to immortalise the occasion.
BUT MOST OF ALL, A RAUCOUS AND FUN-FILLED ATMOSPHERE
A time for fun and a time for giving:
In keeping with our frugal approach and our Bcorp commitments, this year we chose not to offer our employees any goodies, but instead to offer them a wristband designed by the Bcorp certified company, Gift For Change.
For each wristband distributed, Davidson donated 20 euros to the associations below, for a total donation of 23,360 euros.
This wristband represents each employee's commitment to social and environmental causes.
SOCIAL TEAM
ENVIRONMENTAL TEAM
Visit their Discord page to view photos.
Thank you all for the fun times and see you next year! 😊