No, that's not a spelling mistake
"Creativity is contagious, pass it on. – A.Einstein"
Contact
16bis Avenue Parmentier
75011 Paris
0182838360
Ligne 9 : Voltaire
Ligne 2 et 3 : Père Lachaise
COLORZ, AN AGENCY CREATING DIGITAL EXPERIENCES
For more than 14 years, we've worked hand-in-hand with brands to create stories that marry utility and beauty. How? Through a multidisciplined and comprehensive approach, ranging from designing a website to a content and acquisition strategy
Brand Strategy
Digital Experience
Growth Marketing
MARRYING UTILITY AND BEAUTY
Beauty and utility are made for each other, don't you think? We do, which is why we decided to play the modern-day Cupid and bring them together. All of the stories we create for brands serve this fantastic story of love; always beautiful and useful or useful and beautiful, whichever you prefer.
One day people will look back and say that at Colorz, beauty and utility lived happily ever after and gave birth to many brand stories.
OUR COLORZOPHIE:
Be humble
You don't need to play at being Leonard de Vinci to make something useful and beautiful.
Be easy
The most difficult thing is to make it simple.
Be brave
Saying no once is always better than saying yes twice if it takes a project forward.
Be involved
Creativity is above all a team sport.
Be dumb
There's no creativity without imagination.
Nos expertises
Brand Strategy
Consulting
Planning stratégique
Plateforme de marque
Creative thinking
Stratégie des moyens
Customer journey
Transformation digitale
Data analyse
Branding
Creative Direction
Visual Identity
Brand & Product Naming
Content
Editorial Content

Photography

Film & Video Production

Graphics & Illustration

Digital & Print Assets
Social media
Community management
Influence
Event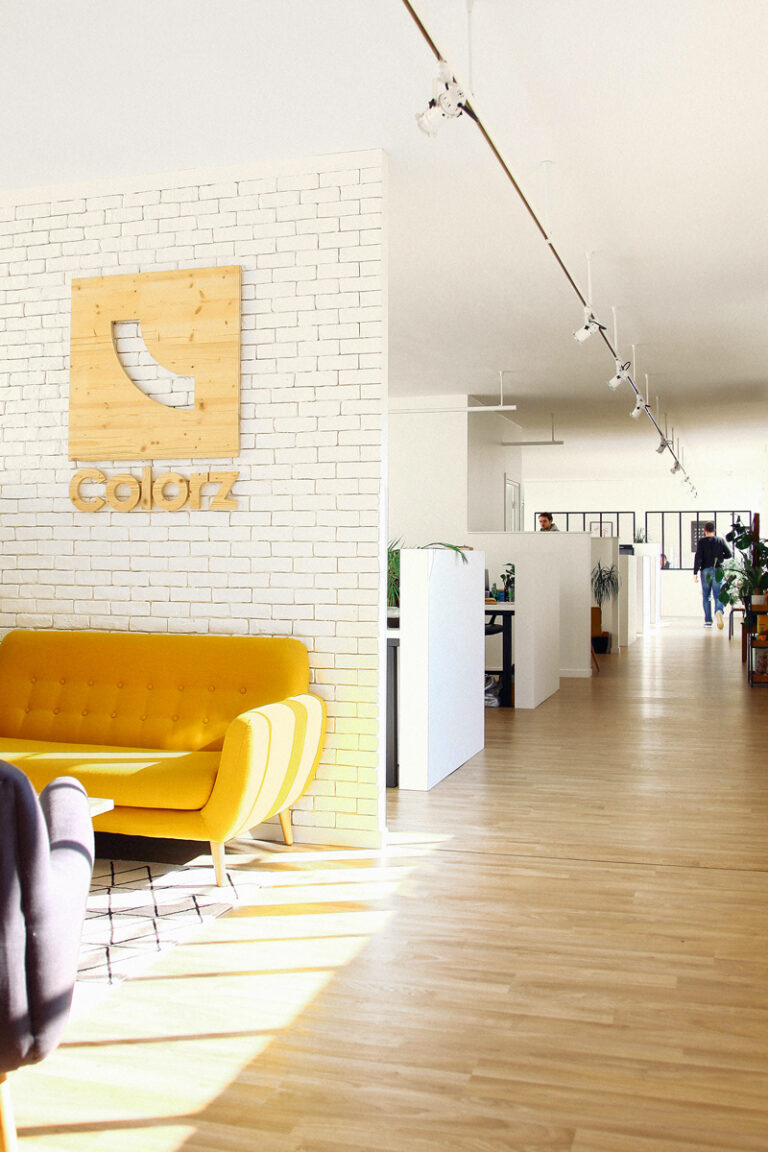 Our customers
GH.MUMM

BALMAIN

CHAUMET

MINELLI

YANN COUVREUR

SEPHORA

L'EXCEPTION

FATHER & SONS

LE DRUGSTORE PARISIEN
BONNE MAMAN

EDEN PARK

LANVIN

POSCA

BADAI NAMCO

KFC

EMOI EMOI

MICHEL & AUGUSTIN

MOET-HENNESSY