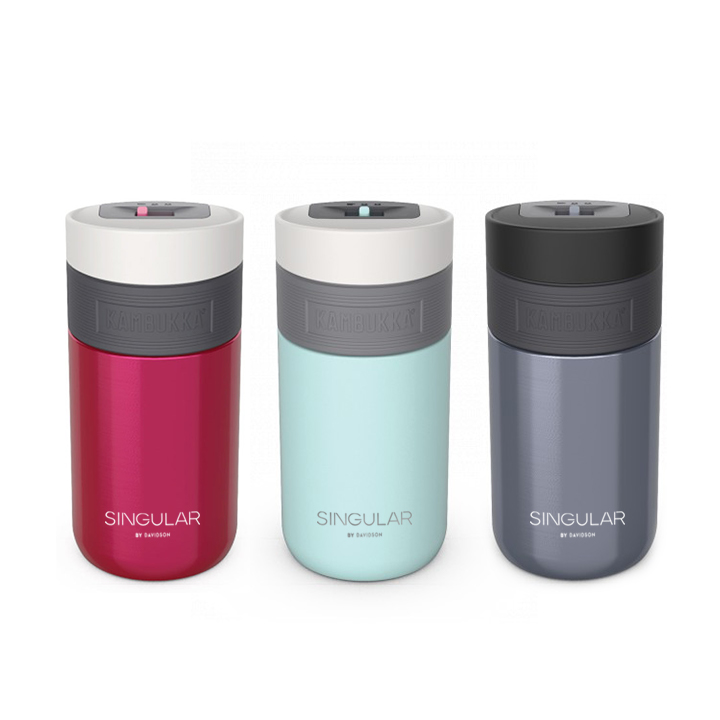 Your future accessory on your travels!
A genuine travel mug from the Kambukka® brand, the Etna 300 ml version.
As well as keeping your drink hot for 5 hours and cool for 11 hours, this mug also stops it from leaking.
No matter where you are, you get to choose how to enjoy your drink thanks to the practical 3-in-1 lid: press on the lid to take a mouthful, open it to drink as if you had a cup and lock it before setting out on new adventures.
Three colours are available: raspberry, blue steel and iceberg